You don't need to go far to enjoy the depth and variety of scenic beauty in Jacksonville, Florida.   We are home to an abundance of waterways, beaches, marshes, parks, historic neighborhoods and beach towns.
20 Great Places To See and Experience
Times Union columnist and Scenic Jacksonville Board Member Mark Woods is an avid outdoorsman who has travelled the country and the city traversing places of beauty and nature.  Here, he offers 20 favorite things to do to experience the best of Jacksonville – from standup paddle boarding through downtown to hiking the Timucuan Ecological and Historic Preserve.
Mark Woods' 20 Things to Do in Jacksonville
photographer: Mark Woods
Waterways
Central to our city is the majestic St. Johns River, flowing from its source in Indian River County, going northward through the heart of downtown and then curving out to the Atlantic Ocean.  The Intracoastal Waterways are several miles inland from the beaches.  Known as the "ditch" to locals, the Intracoastal is home to canals and marshes and access to boaters, paddlers and kayakers.  Wide beaches span the entire coast with easy access to the beach towns of Atlantic Beach, Neptune Beach and Jacksonville Beach.
Downtown Riverwalk
Walk, run or bike through downtown on either side of the Riverwalk.  Crossing paths are along the Main Street Bridge and Acosta Bridge, and in 2021 a multiuse path will be completed on the Fuller Warren Bridge connecting Riverside to San Marco.
Three kayak launches are accessible; one at Sidney Geffen Park off Forest Street in Brooklyn, one at River City Brewing on the Southbank, and one at the School Board building also on the Southbank.
St. Johns River History and Eco Tours, Sunset Cruises and Dolphin Cruises are available with the St. Johns River Taxi.  The River Taxi offers service at various downtown locations on both sides of the river. | www.rivertaxiandtours.com
Timuquan Trail State and National Parks are a group of 23 parks and preserves, natural places that are quintessential "old florida" natural places.   The Timuquan Parks Foundation is a non profit organization formed to supports the parks.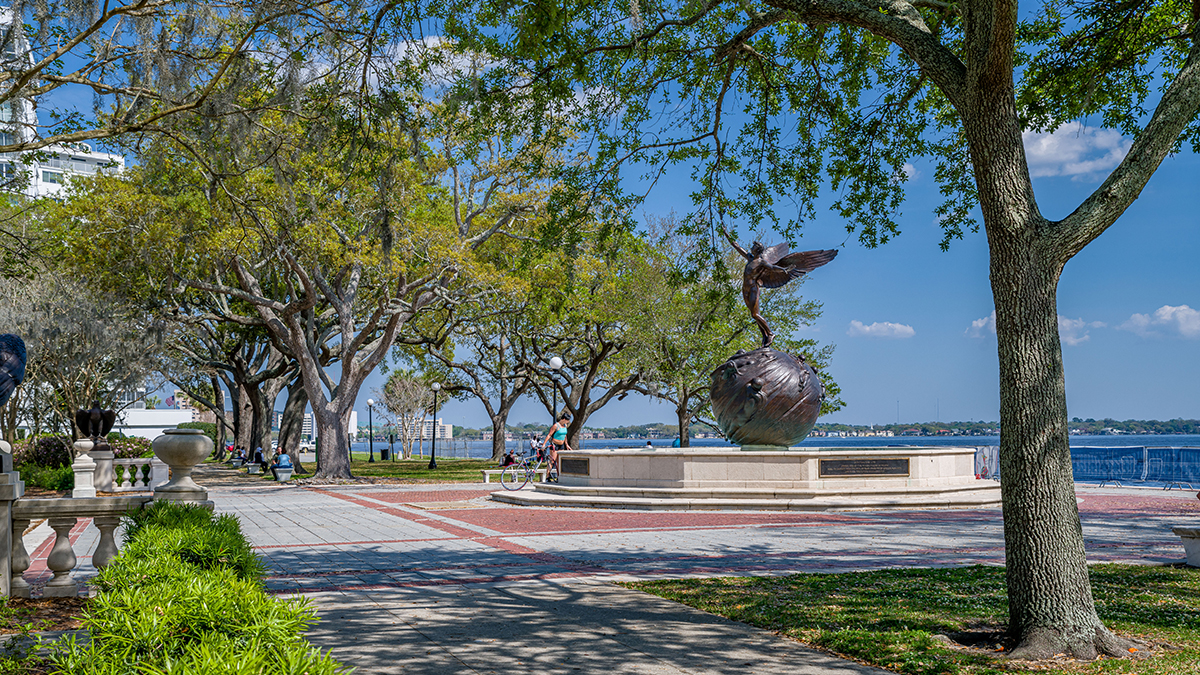 Memorial Park is one of the most distinctive and charming urban parks, located in the historic neighborhood of Riverside just south of downtown.  Designed in 1924 by the Olmsted Brothers, it is a tribute to the fallen heroes of World War I, and features an iconic sculpture, "Spiritualized Life".
Photo taken by Mark Krancer for Memorial Park Association and used with permission.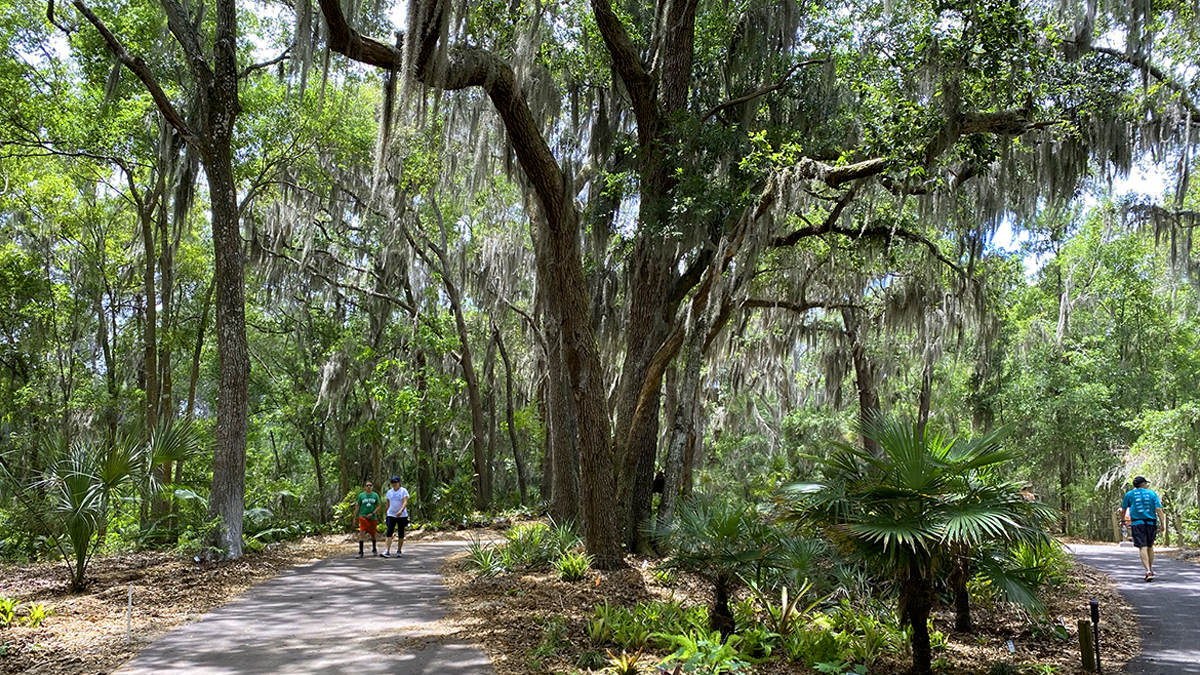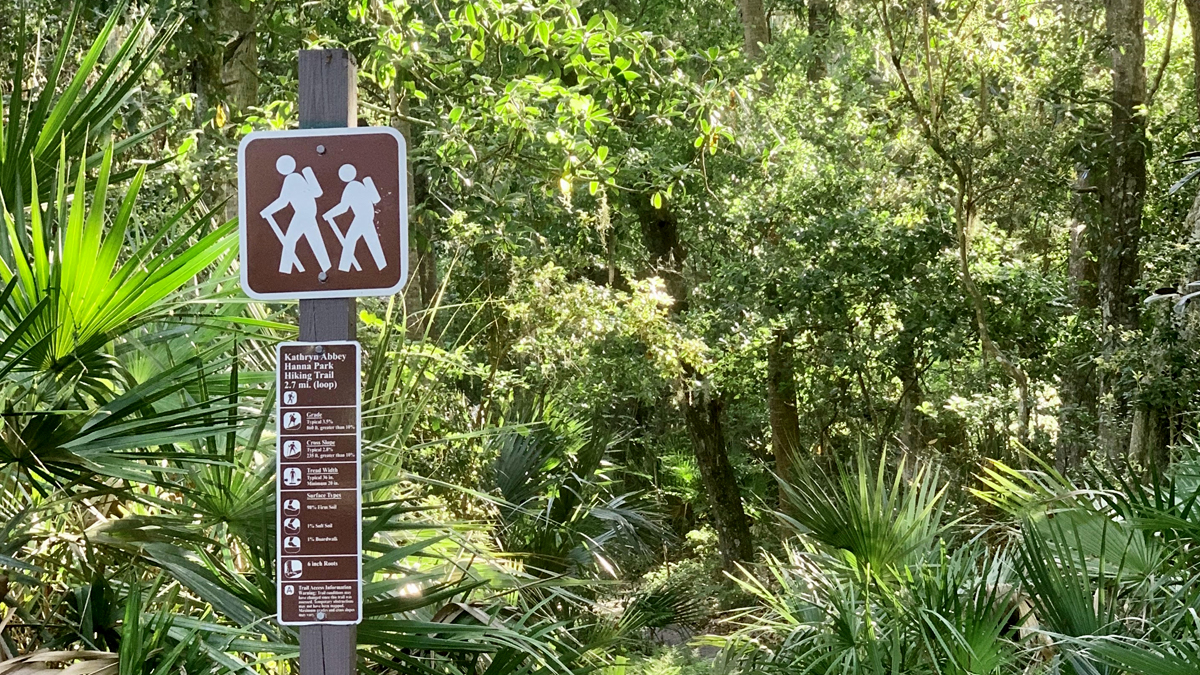 Kathryn Abbey Hanna Park (aka Hanna Park) | A favorite oceanfront park north of Atlantic Beach, Hanna Park offers 13 miles of off-road bike trails, four miles of hiking trails, campgrounds, a playground/playscape and zipline with a custom treehouse, and a splash park.  A 60-acre lake is open to fishing, kayaks, pedal boats and canoes. Also available are picnic areas, plaza and pavilions, available for groups and gatherings.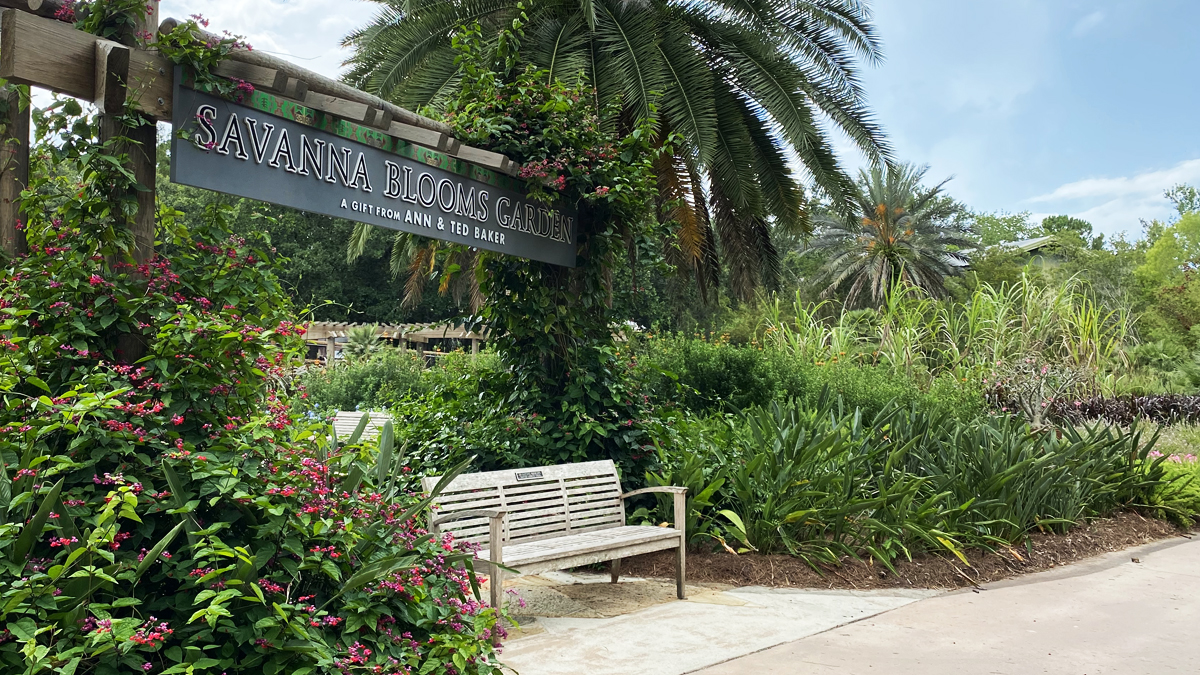 Jacksonville Zoo and Gardens | Visitors can explore the beauty and magic the Zoo's botanical gardens that are integrated among the animal exhibits; Savanna Blooms near the Giraffe exhibit, the Garden Plaza at the Trout River, the Gardens of the Range of the Jaguar, an Asian Bamboo Garden. Garden tours are available weekdays and on Saturdays.
Scenic Drives
Among scenic drives are three in North Florida designated by the State of Florida's department of transportation.  These are along the AIA Scenic Historic Coastal Byway, the William Bartram Scenic Historic Highway, and the Ocean Islands Trail.
Others to enjoy include Heckscher Drive on the north end of the St. Johns River, and Mandarin Road in old Mandarin.
Seven Bridges
Seven bridges cross the St. Johns River from the Buckman Bridge between Orange Park and Mandarin, to the Fuller Warren, Acosta and Main Streets linking the North and South banks Downtown, to the Hart Bridge and Matthews Bridge taking you eastwards, and finally the Dames Point Bridge that is on the outer rim of 295.
Architecture and Historic Places
Jacksonville's Downtown Historic District encompasses 56 blocks and includes over 200 historic sites.  It's a concentration of some of the city's greatest architecture and displays more than a dozen distinct architectural styles.
Surrounding downtown are a number of distinctive urban core historic neighborhoods that feature unique and varied architecture integrated with small commercial districts and historical parks.  Riverside Avondale and Springfield are both National Register Historic Districts and locally designated historic districts.  Nearby are San Marco, Murray Hill, Ortega and Old Arlington.  Each of these scenic and historic communities has its own character as well as a pedestrian friendly scale that invites leisurely walking and bicycling.
For a guided experience, AdLib Tours offers a highly rated downtown Jacksonville Walking Tours of history, art and architecture. Go Tuk'n offers a "tuktuk" experience leading historic and architecture tours of Riverside Avondale, The Beaches, and Downtown. E2ride Bike Tours offers bicycle tours for San Marco, Riverside Avondale, Springfield, Old Mandarin.